Eye-catching revenue generator with the lowest levels of dehydration
Vision MKII: Refrigerated counter
This refrigerated counter ensures that a fresh product also looks fresh and attractive: tender, beautiful colour and attractively presented, whether it's meat, cheese, fish or delicatessen. That is exactly what the award-winning Smeva Vision MKll is all about. This serve-over unit, which can also be extended with a self-service component, makes fresh products visible with the minimum of obstacles and offers an endless range of customization opportunities. This means that you can encourage consumers to buy more with the Vision MKll. Better cooling means better profit.
Suitable for:
BENEFITS:
Less dehydration due to low air speed and perfect air distribution, combined with the patented coldplate cooling technology

Chilled display counter with the lowest energy consumption on the market

Display counter performs excellently, due to optimal operation of evaporator in combination with plate cooling

Sustainable and no maintenance

Look & feel of the chilled display counter is easily adapted thanks to exchangeable front decoration panels and diverse design options (window construction, worktop, bumpers)

Evaporator is protected from corrosion thanks to special durable coating

Modular assembly

Extra-large hygienic presentation tray platform, allowing flexible compartments. Made of 1 piece, without seams

Extra attractive presentation of fresh red meat and shiny fish with the Weight Saver ll misting option

Award-winning design

Ergonomic sloping back

Night cover (optional)

Expandable with the perfectly lined Vision MKll self-service unit
Cooling technology: dynamic refrigerated counter
De Vision MK ll chiller display counter is the flagship at Smeva. The patented coldplate cooling system, in combination with a special ventilation technology turns this serve-over unit into a dynamic chiller display counter. The big advantage for your fresh goods is that this limit discolouration and dehydration. The special cooling technology actually ensures optimal distribution of cooled air across the products with minimum integration of warmer air from inside your store.
Thanks to thorough tests in our own test lab, we can guarantee a stable product temperature that is suitable for the presentation of fresh meat and fish - even in the furthest corners of the chiller cabinet.
Coldplate cooling technology
Prevents dehydration

Guaranteed temperature stability
Extend your economical shopping time
Easy to clean

Saves 1 hour of cleaning per day

Plate consists of 1 piece
Easy to customise
Front decoration panels are easily interchanged

A new look every season
Chilled display counter without dehydration
Research results from both TÜV and TNO confirm that dehydration is limited to a mere 0.55% in 24 hours, with humidification. This means that the Smeva Vision MKll offers the lowest-measured dehydration ever when it comes to fresh products in a chiller display counter. Products lose pretty much no weight and appear fresh and tasty for longer. Of course, this will be noticed by your customers. The optional night cover ensures that your fresh produce can remain in the chilled display counter overnight. This will save you at least one home a day in filling and clearing out time!
Different types of glass construction
Choose the type of glass that matches the look of your store.
Lowest energy consumption in the market
Smeva has made many efforts to optimise the evaporator and plate cooling, which means that the chiller display counter in your shop can run on cooling power of only 372W/m. This, combined with coldplate cooling technology which is particularly energy saving, means that the refrigerated display counter consumes an extremely small amount of energy. This makes it sustainable, and keeps energy costs down.
Easy to clean
Thanks to the entirely closed plate cooling, combined with the integrated drain, cleaning is super simple. The presentation platform and air grills are the only components which require cleaning. No removable plates, evaporators or ventilators to clean. This means your shop staff will be more quickly finished with their tidying, cleaning and laying out the refrigerated display counter. This saves lots of precious time and extends your economic shopping time. The easy service is a breath of fresh air. It's no coincidence that we call the Vision MKll refrigerated display counter the 'money-generating' (self)service display counter.
Serve-over unit and self-service unit
The Vision MKll was originally designed by Smeva as a meat presentation counter, but with the special cooling technology this unit is also highly suitable as a fish chilled display counter or cheese display counter. Thanks to the diverse design options, modular composition and corner variants this unit fits in any shop design and store concept. The opportunity to add a self-service component in the same modular build and look & feel complete your store.
Cooling system: standardised for natural refrigerants
The Vision MKll comes in a plug-in or remote format. Smeva has extensive experience of natural cooling components for both variants. The plug-in chilled display counter typically uses the natural refrigerant Propane (R290). The remote version is standardised for C02 and equipped with C02-operated (coated) evaporators.
Does your current cooling installation still run on a synthetic refrigerant (HFC), but are you considering switching over to a natural refrigerant? Smeva has already taken this into account in the cooling technology in the chilled display counter (CO2-ready).
Model:

Vision MKll serve-over unit

Product temperature:

(3M1) 25  ̊C – 60% RH, -1 < T > +5  ̊C

(0M0) 20  ̊C – 50% RH, -1 < T > +4  ̊C

Humidification temperature:

CO2:-6  ̊C

HFC: -8  ̊C

R290:-10  ̊C

(only at an ambient temperature of 20  ̊C)

Cooling capacity:

372W/m

Lengths:

Minimum 1250 mm, with a module size of 312.5 mm which can be extended to a maximum of 3750 mm

Presentation depth:

870 mm

Maximum stacking height:

>80 – 130 < 200 mm (depending on M-class)

Worktop:

Height:  850 mm depth:  290 mm

Nominal voltage:

230 V, 50 Hz

Temperature setting:

Carel / Danfoss (variations on request)

Window design:

Greenline / Retro / Panorama

Lighting:

LED lighting in display counter (optional, only possible in Greenline and Retro)

Base lighting (LED) in standard aisle end (optional)

Plinth lighting (LED) in flush aisle end (optional)

Cooling technology:

Dynamic cooling (using tangential ventilators) combined with patented Coldplate technology /forced cooling (optional)
Evaporator is protected from corrosion thanks to durable coating

Humidification:

Weight Saver ll (optional)

Version:

Remote or plug-in

Refrigerant:

Remote: R744 / R448a / R449a / R134a (other refrigerants possible on request)

Plug-in: R290

Interior:

Stainless steel (304L) / Stainless steel (304L) black

Possibility of creating a cascaded presentation platform with optional inserts.
Stainless steel fish trays for flaked ice

Exterior:

PVC heads (optional HPL laminated)

Closed substructure

Customer side:

- Stainless steel front / RAL colour / without front decoration panel / ready for tiling / 'flush' (aligned with nose)
Operating side:
- PVC grey laminated / Stainless steel

Worktop:
Stainless steel / granite / PVC HPL-laminated

Various options for bumper rails.

Angles:

90  ̊: 625-625

135  ̊: 312-312
225  ̊: 625-625
270  ̊: 625-625

(other angles available on request)

Hygiene:

Cooled seamless presentation platform (Coldplate)

Water connection warm/cold using quick connection (optional)


Lengths:
Smeva offers a wide range of high-end accessories for the Vision MKII. Download the accessories-leaflet here.

text_title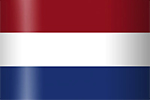 In the Vision MK ll refrigerated counter?
Visit our showroom in Valkenswaard or ask us for advice with no obligation. Contact us on sales@smeva.nl, +31 40 207 32 00 or complete the contact form below. Our colleagues are happy to provide you with tailored advice.
Thank you for filling in the form. We will contact you as soon as possible.