Create your own fresh market
Market: open refrigerated display
Present fresh produce as if on a market square; it's possible with Market from Smeva. Designed by our engineers, this roomy, semi-vertical chiller display cabinet is inviting and perfect for cooling pre-packed produce. Indeed, even with the sloping presentation platform of over 1 metre deep, the fresh goods remain at exactly the right temperature. Due to its open design, the products can de easily seen and are literally up for grabs.
Suitable for:
BENEFITS:
Open style, spacious feeling

Ideal for stimulating impulse purchases

Easy to move

Sublime cooling technology (forced air) cools right to the furthest corners

Sustainable

Standardised for natural refrigerants

Highly suitable for cooling promotions

Diverse design options
Refrigerated display cabinet for ready goods
The interrupted bumpers and extra bases create the feeling of small, individual chiller display cabinets. Slender legs leave the floor free. This increases the appearance of a market square, making the chiller cabinet ideal to create a food market within your supermarket. The Market self-service display cabinet is ideal to cool all pre-packed produce, such as meat, fish, vegetables, tapas and ready meals.
Spacious end of aisle unit with several shelf levels
Ideal for stimulating impulse purchases
Glass shelf
Spacious feeling

Premium appearance

Better view of fresh goods

Allows light in
Plug-in chiller display cabinet
Easy to move

Highly suited to flexible store design
Flexible refrigerated cabinet
The Market encourages 'helping yourself' and provides perfect cooling. Thanks to the many design options you can adapt this chiller display cabinet entirely to your needs. This makes the Market a flexible chiller cabinet that can be used for various purposes within your store concept. As a chiller display cabinet for your standard range or as an end-of-aisle unit for products on promotion.
The Market can be supplied in various designs, and with several shelves if desired:
Freestanding

Back to back

Island with end-of-aisle unit
As you would expect from Smeva the cooling technology in this chiller display cabinet means that the products are kept cool and fresh, without loss of temperature. Right up to the corners.
Energy-saving natural refrigerants
Smeva operates sustainably and has extensive experience of energy-saving natural refrigerants. The Market comes in a plug-in or remote format. The plug-in chiller display cabinet typically uses the natural refrigerant Propane (R290). The remote version is standardised for C02 and equipped with C02-operated evaporators.
Does your current cooling installation still run on a synthetic refrigerant (HFC), but are you planning to switch over to a natural refrigerant? Smeva has already taken this into account in the cooling technology in the chiller display cabinet (CO2 ready).
Model:

Market, self-service unit

Product temperature:

(3M1) 25 °C - 60% RH -1 ↓ T ↑ +5 °C

Humidification temperature:

-10 °C (at ambient temperature of 20 °C)

Cooling capacity:

880 - 1100 W/m

Lengths:

Minimum 1250 mm to maximum 3750 mm, with a module size of 625 mm

Presentation depth:

730 / 1051 mm

Inclination angle display platform:

2  ̊/ 9   ̊

Height of back:

Maximum 1500 mm

Height of front:

Minimum 600 mm

Windows:

Front window 140 mm

Nominal voltage:

230 V, 50 Hz

Temperature setting:

Carel / Danfoss (variations on request)

Lighting:

LED lighting in shelves and/or deck (optional)

Cooling technology:

Dynamic cooling

Version:

Remote or plug-in

Refrigerant:

Remote: R744/R448a/R449a/R134a (other refrigerants possible on request)

Plug-in: R290

Interior:

Stainless steel or RAL colour
Shelves:

Solid / glass

Exterior:

Stainless steel heads (optional PVC in RAL colour)

Open substructure on legs (round / rectangular)

Various options for bumper rails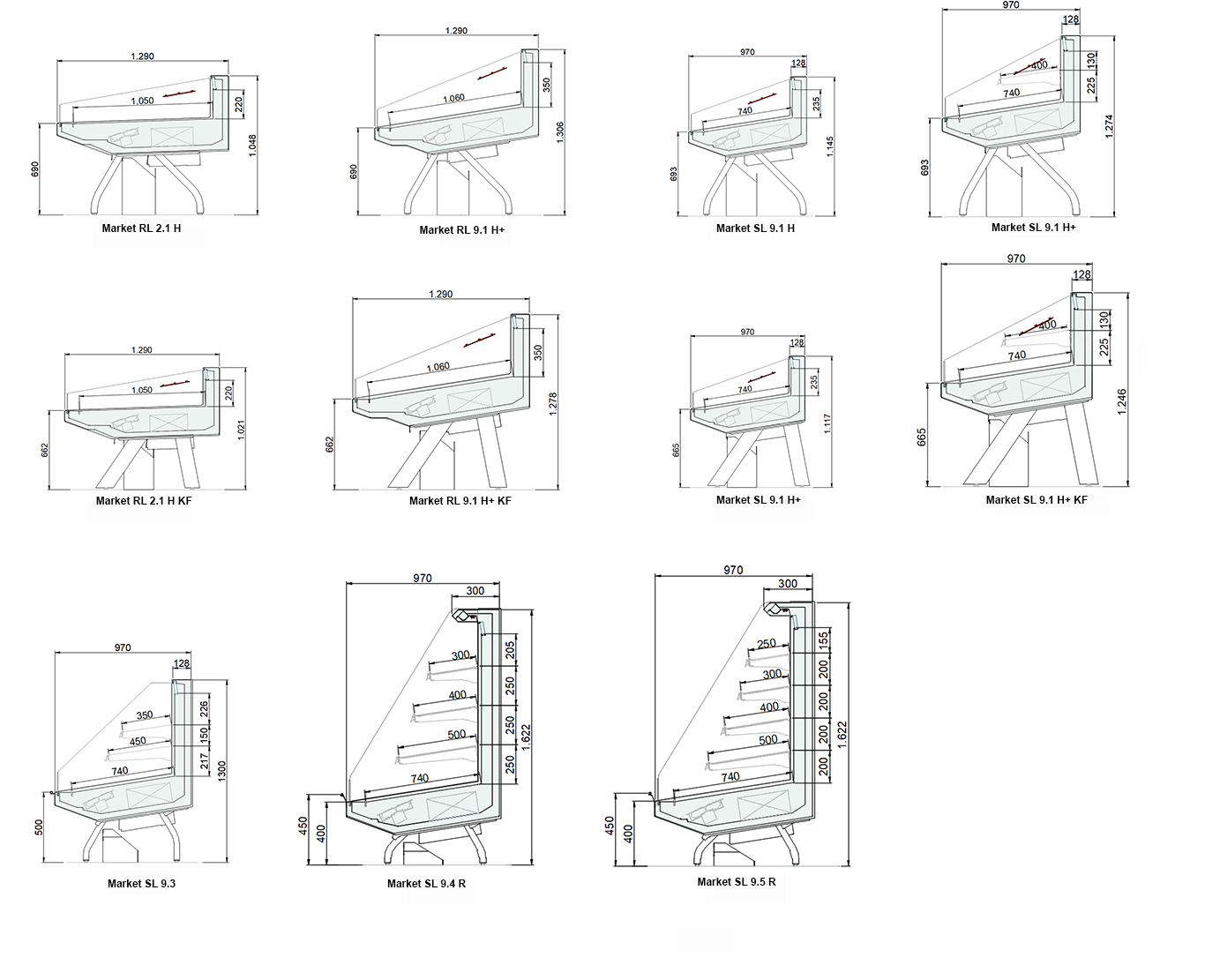 Dutch Design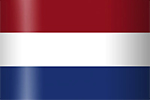 In the Market display case?
Visit our showroom in Valkenswaard or ask us for advice with no obligation. Contact us on sales@smeva.nl, +31 40 207 32 00 or complete the contact form below. Our colleagues are happy to provide you with tailored advice.
Thank you for filling in the form. We will contact you as soon as possible.