An eye-catcher in your shop
Glacier: UNIQUE FISH display COUNTER
Fully stainless steel refrigerated display counter with a very sloping presentation platform for premium presentation of your fish and seafood selection (on ice). Due to static cooling, this fish counter prevents rapid dehydration, while consumes very little energy.
Suitable for:
BENEFITS:
Extreme low energy consumption of almost 0

Display platform with an inclination of 16 ̊

Coldplate cooling technology: static cooling, with no ventilator

Low dehydration due to coldplate cooling

Available as a serve-over unit and self-service unit

Sustainable and no maintenance

Extra shiny appearance of fresh fish using the Miatech spray system (optional)

Slush system; defrost and easy to clean

Hygienic, no seams and with integrated drain

Diverse design options

Saves kilos of flaked ice per year

Evaporator is protected from corrosion thanks to special durable coating
Cooling technology limits dehydration
The Glacier is a statically-cooled fish refrigerated display counter featuring the patented coldplate cooling system. By avoiding the use of ventilators in the refrigerated cabinet, the cold air descends naturally over the products. This means that the fresh bulk fish and seafood hardly dries out. The flaked ice also remains at a constant temperature of 0 °C so there is minimal melting, and less topping up or replacement is required. There is therefore greater advantage in the purchase of an expensive flaked ice machine. Thanks to thorough testing in our own test lab, we can guarantee a stable product core temperature that is suitable for the presentation of fresh fish. That's why we always say; Only the sea is better!
Save on cleaning time
Rinsing water system

Presentation platform consists of 1 tray, no seams
Optimal presentation of fresh fish
Very sloping display platform

Eye-catching presentation

Flaked ice does not melt and stays tidy
Shiny fresh fish promotes sales
Miatech humidification

Shiny appearance

Limited dehydration
Refrigerated cabinet for a wide selection of fish
The attractive presentation of fresh fish on the extremely sloping presentation platform in this refrigerated cabinet increases your turnover.  Rather than lying on a flat, horizontal counter the fish selection is showcased thanks to the sloping ice bed. Large pieces of exotic fish, whole fish and various crustaceans and shellfish with higher margins can be perfectly presented. The Miatech spray system offered by Smeva as an option also ensures that the fresh fish is humidified and looks beautifully shiny. In short, this refrigerated cabinet is a real revenue builder in your business!
Cooling system: standardised for natural refrigerants
Smeva operates sustainably and has extensive experience of natural refrigerants. The Glacier comes in a plug-in or remote format. The plug-in refrigerated display counter typically uses the natural refrigerant Propane (R290). The cooling system for the remote version is standardised for C02, with a (coated) evaporator which is prepared for C02.
Does your current cooling installation still run on a synthetic refrigerant (HFC), but are you considering switching over to a natural refrigerant? Smeva has already taken this into account in the cooling technology in the refrigerated cabinet (CO2 ready).
Model:

Glacier, serve-over display counter / self-service display counter

Product temperature:

(3M1) 25 °C - 60%RH, -1 ↓ T ↑ +5 °C

Humidification temperature:

-10 °C (at ambient temperature of 20 °C)

Cooling capacity:

275W/m

Lengths:

Minimum 2000 mm, with a module size of 500 mm

Presentation depth:

800 mm

Inclination angle display platform:

16°

Worktop:

Height: 1035 mm depth: 160 mm

Nominal voltage:

230 V, 50 Hz

Windows:

200 / 400 / 600 mm (straight)

Temperature setting:

Carel / Danfoss (variations on request)

Lighting:

Front LED lighting (optional)

Cooling technology:

Static cooling (fan-less) combined with patented Coldplate technology.
Evaporator is protected from corrosion thanks to durable coating

Humidification:

Miatech (optional)

Version:

Remote or plug-in

Refrigerant:

Remote: R744/R448a/R449a/R134a (other refrigerant possible on request)

Plug-in: R290

Interior:

Stainless steel 316L (serve-over)

Stainless steel 304L (self-service)

Cooled ice shelf for flaked ice 4-6 cm high

Exterior:

Stainless steel heads (optional PVC heads, HPL coated)

Stainless steel closed substructure / Stainless steel columns

Various options for bumper rails

Hygiene:

Water connection warm/cold using quick connection for the rinsing water function (optional)
Water defrosting system flaked ice (optional)

Seamless cooled presentation platform (Coldplate)


Dutch Design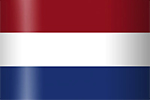 In the Glacier fish refrigerated display counter
Visit our showroom in Valkenswaard or ask us for advice with no obligation. Contact us on sales@smeva.nl, +31 (0)40 207 32 00 or complete the contact form below. Our colleagues are happy to provide you with tailored advice.
Thank you for filling in the form. We will contact you as soon as possible.